One of the important issues that concerns all tourists is where and how to eat in Canada and how much it will cost. This is especially true in independent car trips, when you don't have too much time to find the right place.
Of course, car travel in Canada is very popular, because the local road network is well developed, and you can rent a car in almost any location. Budget car rentals at Calgary airport or Toronto are available to everyone, making the car the best guide wherever you go. Also, you can follow Rental24h.com, where the choice of cars and available pick-up points is huge.
Well, let's imagine that you are a traveler who benefits from Budget car rentals at Calgary airport and has a great trip to Canada. Your next question will be where to eat?
Staying hungry in Canada is very difficult even for vegetarians and people who need a gluten-free diet. Canadians are very fond of eating, and there are plenty of conditions for this. Let's look at a few ways to eat there:
Grocery stores
This is the best way for those who want to buy a healthy food or who have the opportunity to cook it themselves. The most common local chain stores are Walmart, Sobeys, Save On Food, Safeway, Extra Food, and No Frills.
Also, there are convenience stores, where prices are slightly higher than in supermarkets. For example, they include the popular '7 Eleven' chain.
Don't buy products at Dollarama and similar stores – at extremely low prices ($1-2), products sold there often expired or of poor quality.
Grocery stores are also perfect for a quick snack: even in the smallest shops you'll find cafeterias where sandwiches and hot coffee are provided. Such a snack will cost $4-8 + tax).
In supermarkets, and cafeterias you can enjoy a large selection of salads, soups and main dishes. As a rule, they serve office workers who have lunch there during the break, so they can only be open in the middle of the day. Such a meal can cost $8-15.
Fast food restaurants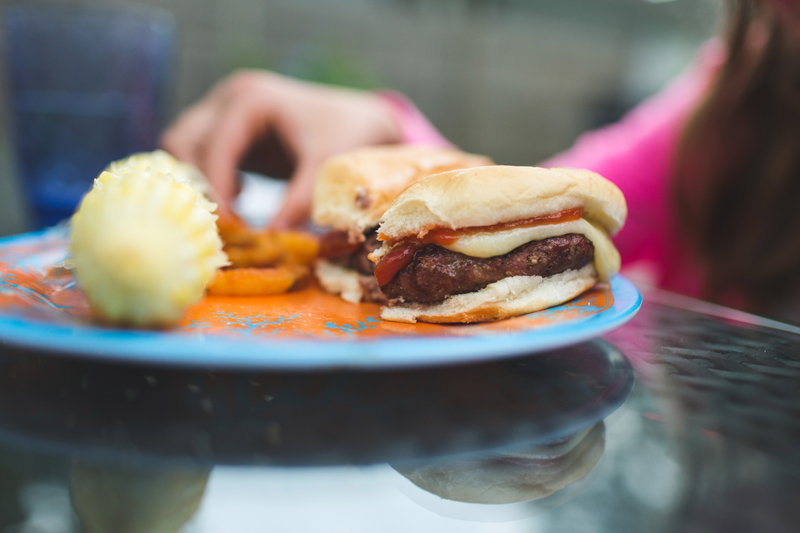 This is a good place for those who are used to tasty and healthy sandwiches or hamburgers. Here're some popular places in Canada – Harwey's, Denny's, McDonald's, Subway, KFC, A&W, Taco Time and Taco Bell, Pizza Pizza, Pizza Hut, and Boston Pizza, Tim Hortons, Second Cup, Starbucks coffee houses and so on. In the central areas of cities such restaurants can be found at every step.
Tim Horton's is a special place for Canadians – it opens at 6 in the morning. The service is very fast and menu is quite cheap. Comprehensive lunch (coffee, sandwich and fried potatoes) costs an average of $8-15.
Food courts
In all shopping centers, restaurants, cafes and eateries you'll find food courts. Hungry tourists should immediately look for this inscription – otherwise, it's very easy to get lost among the shops.
Food court usually includes establishments of varying degrees of comfort and price range – from fast food to family restaurants and expensive restaurants. The choice of dishes is the most diverse: from traditional sandwiches to Mediterranean, Chinese and Mexican cuisine. As a rule, the place is very noisy, with queues, but the service is quick.
Family cafes
This is a good place to eat healthy and for cheap. If you go there with the company, it's better to book a table in advance. Family cafes in Canada fall into two categories – with and without kitchen. Cafes without a kitchen are not cook dishes, but heat up ready-made ones, so you should clarify this question in advance.
As a rule, in each city you can find a Chinese, Mexican, traditional American and Mediterranean family cafes. However, Japanese and seafood establishments are also popular.
Fine dining restaurants
Most often these are restaurants of a high price category. A table there needs to be booked in advance by phone or online. When you do this, be sure to take a look at the dress code. The cost of lunch can be very different. The most expensive restaurants are located in large cities on the coast and in the capital.
In many cities of the country, it's almost impossible to spend more than $100 per person for lunch. Tipping is usually large, about 15-20%. By the way, even the most expensive restaurant can have very ugly appearance, but inside the atmosphere will be gorgeous.
Hotel restaurants
They are convenient because you don't need to search for them, and you can order food directly in your room. In many hotels, a light breakfast is included in the room rate, but if you want to have a good healthy meal, you will have to pay for it additionally.
The food in the hotel restaurants is quite good, but sometimes expensive. If you don't like it, next to the hotels you can find a couple of family restaurants and fast food establishments.
So, finding a place to eat on a road trip to Canada is easy – almost every gas station has a cozy on-site cafe, while even small towns are full of similar establishments. Of course, big cities are the best for the fans of a healthy food – you'll find there various options serving organic dishes.